CDT Dental Codes
Frequently Used Codes in CDT Dental Procedures
Accurate dental recording and proper reporting dental treatment is supported by a set of CDT codes that have a consistent format and are at the appropriate level of specificity to adequately encompass commonly accepted dental procedures.
CDT Categories :
The following list(s) of procedure and/or diagnosis codes is provided for reference purposes only and may not be all inclusive. Listing of a code in this guideline does not imply that the service described by the code is a covered or noncovered health service. Benefit coverage for health services is determined by the member specific benefit plan document and applicable laws that may require coverage for a specific service. The inclusion of a code does not imply any right to reimbursement or guarantee claim payment. Other Clinical Policies and Coverage Guidelines may apply.
F.D.I Tooth Chart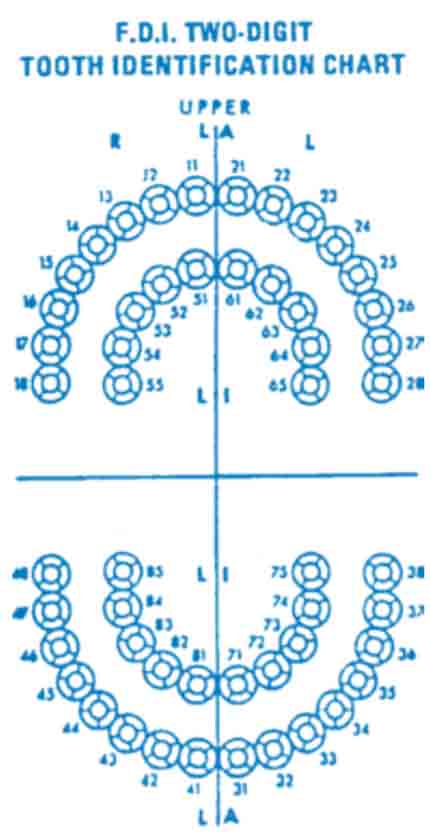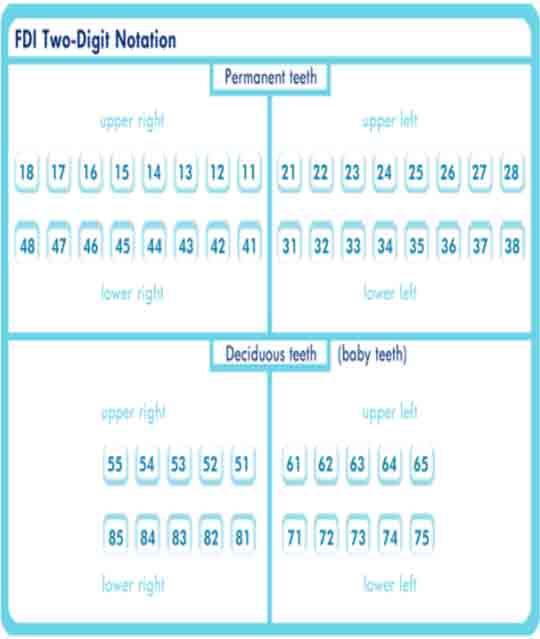 CDTDentalCodes.com resource website is to be used only as a general guideline in determining benefits under the new codes. The benefits listed are for a standard contract. Some groups may choose to alter the way the codes are processed. For specific information, you should have the treatment predetermined before you begin treatment to assure you of the availability of benefits according to your patient's dental care program contract.
---